Past Workshops
2018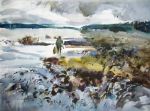 Eric Wiegardt
Eric Wiegardt, AWS-DF, NWS - Wiegardt's Painterly Watercolors
April 18-21, 4 Days, Advanced Beginner to Advanced
WORKSHOP CANCELLED. We apologize for any inconvenience.

Eric's workshops are designed to loosen up even the tightest painter and break the niggling detail habit. Painting loose is much more than a technique. It requires an understanding of specific design concepts in order to free one's mind. Each day, Eric will focus on one of these principles. He will show how to construct a beautiful painting in one sitting, and free creative thinking from cumbersome theories of color and composition. There will be time for individual instruction in a relaxed atmosphere. All levels of expertise and individual style will benefit from Eric's broad depth of experience.
For more information, visit Eric's website at www.ericwiegardt.com
Location: Cal State East Bay, Concord - Art Lab, 4700 Ygnacio Valley Road, Concord CA 94521 Details.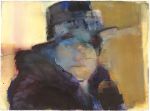 Jeannie McGuire
Jeannie McGuire - Figurative Design, Character is More
March 19-22, 4 Days, Advanced Beginner to Advanced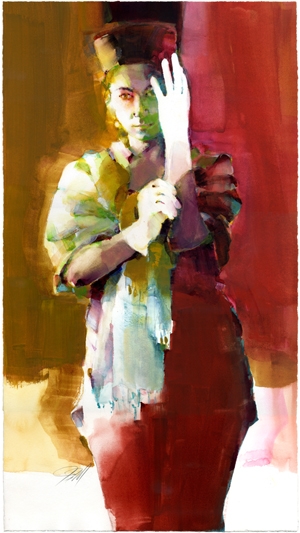 In Jeannie's workshop, she will share many aspects of her art through versatile projects and extended experimentation. As a student, you are encouraged to be inspired by the instructor's approach; to imagine a story, character, and persona of the people in your reference photos; to find your own unique signature/style or improve upon your drawing and painting skills; discover the freedom of intuitive painting and go beyond illustration and create paintings worthy of exhibition. Students will explore the interplay between the figurative subject(s) and their backgrounds, natural design in reference materials, cropping impact, pigment maintenance, using a higher ratio of pigment to water, intentional and spontaneous marks, use of titanium white, and the freedom to change one's mind. Each day begins with a demo pertaining to the day's project such as; exploring eyes and faces in an unconventional way; focusing on a single figure with an obscure background; and intertwining a group of people with their background elements. Students receive plenty of personal attention and painting time.
To learn more about Jeannie, see her website:http://jeanniemcguire.com/
Workshop location is east of San Francisco, on the Walnut Creek/Concord border, at Cal State East Bay. Details.
Workshop Projects and Materials List